The Green Shed
At The Green Shed we gratefully accept unwanted items that can be resold in our Shed, subject to quality and demand.
Contact us
The Green Shed
We sell a very large variety of goods at bargain prices and we have helpful and friendly staff who can assist you with finding what you are looking for as well as with unloading or loading your vehicle.
What does The Green Shed accept? At The Green Shed we aim to accept the maximum amount of reusable items from the public. We have two convenient locations at the resource management centres on the north side in Mitchell and on the south side at Symonston.
If you have unwanted items that you think can be used by someone else then please drop them off at The Green Shed. Because of limited storage space or lack of demand there are some things that we sometimes have to decline. We are unable to accept or handle items that may pose a health risk and there are some items that we are not legally qualified to process. Our friendly staff will assess each item and offer you a good reason if we cannot accept it.
Charity Days at The Green Shed
Charity Cars and OzHarvest Canberra
Charity Cars and OzHarvest Canberra make it easy for you to help others by enabling you to donate your unwanted vehicle and help feed local Canberra charities. We remove and pickup all unwanted cars.
Charity car pickup Canberra service
Charity car pickup Canberra service We will come to you and take away – free of charge – any unwanted vehicles. These include: unwanted cars, burnt out cars, and other unwanted vehicles such as trailers, 4 wheel drivers and motorbikes.
We do not pay for unwanted vehicles
We do not pay for unwanted vehicles, and 20% of the vehicle's sold or scrapped value will go directly to OzHarvest Canberra to help them continue their very important work in the Canberra region.
What we have sold & giveaway
0
Items of clothing given away
0
Money raised for charity
Testimonials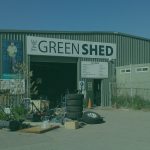 Who doesn't like the green shed? It's great to look through and see everything they gather. I've bought some excellent items from them over the years and they've become my first stop when we need new furniture, bikes, dinnerware.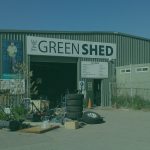 I love exploring the Green Shed, at their premises at Mitchell, Southside and the Underground in town. You never know what you're going to find. It's helped me with finding items for projects or restoring/upstaging something.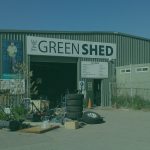 Have had two bad experiences with the girl at drop off. I get the first time there where a few cars and there may have been some stress, but both times a very poor communicator, rude and condescending. Solution would be to move her to a non customer facing role. Otherwise there is usually good stuff in the shed and the guy that runs the place is fair. I drop things off at the Mugga shed now.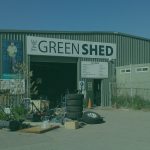 Great place to find used items, but you have to search carefully because sometimes the treasure is hiding behind the others. I got some beautiful furnitures here, as well as some cuttleries which still in good condition. The price is nice, and affordable.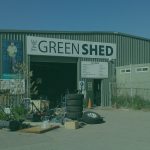 Great place for cheep items albeit used. You often need to go more than once to actually get what you need. But the staff are nice and friendly so I would recommend going if you need something.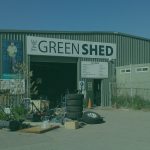 We went looking mainly at books and toys – great place to hunt for whatever you're looking for – and all the clothes are free, if you don't mind hunting through the pile! I didn't buy the funky chairs – just some textiles, books and bits and pieces.